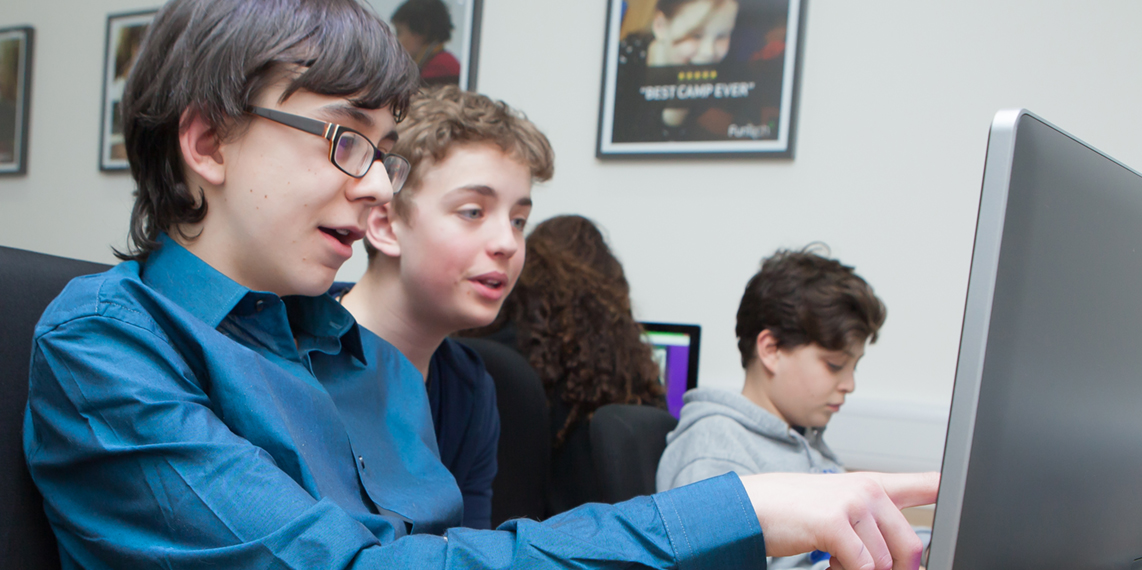 Helping Luca achieve great results
At FunTech we absolutely love to make a significant difference in our students' lives and see them flourish as they learn. Luca Ferri is a great example of this in action.

Luca is an extremely intelligent boy, who turns 14 next month. He also has to contend with a number of challenges, including dyslexia, dyspraxia, autism, dyscalcula and Sensory Processing Disorder (SPD).

Consequently school was proving difficult for Luca, and his mother Claudia was very worried about him and concerned for his prospects. We first met Luca via a summer camp and could immediately see his enthusiasm, capability and challenges of working in a group environment.


To us at FunTech it was apparent that this bright young man needed an opportunity to be recognised for all his strengths outside of his very supportive family. We were delighted to be support the family by offering Luca a full FunTech scholarship. To date Luca has attend a variety of summer Tech Camps including one residential camp Creative Tech, Total Tech, Pure Coder 1. Luca is currently studying Pure Coder 2 and will go on to study either Pure Coder 3 or A Level Computing.
"I have seen how well Luca has developed since starting the FunTech courses, which began in 2015 with some summer camps: this was a great opportunity for his social growth and awareness plus a chance for him to experience some independence," says Claudia Ferri. "Being taught technical knowledge and mixing with his peer group has really opened up Luca's world and his capacity for learning and has allowed him to hone his existing thirst and interests. He also enjoys the company of the tutors at FunTech who are very friendly helpful and encouraging. These courses have had a very positive impact on both his school and home life, giving him increased self-awareness and self-confidence and an overall sense of calm, wellbeing and fitting in."
Luca is such a keen learner, he thoroughly enjoys his programming lessons and his homework submissions have been of a good standard. It has been a great experience watching him not only develop his computing skills but also his social skills.
We'll let Luca have the last word on his experience so far:
"I have gained lots of knowledge about new programming languages: last year I learned C-Sharp which was fun and this year I'm learning Java which is exciting. I've made a few friends at the London venue which is nice, and the tutors are friendly too."